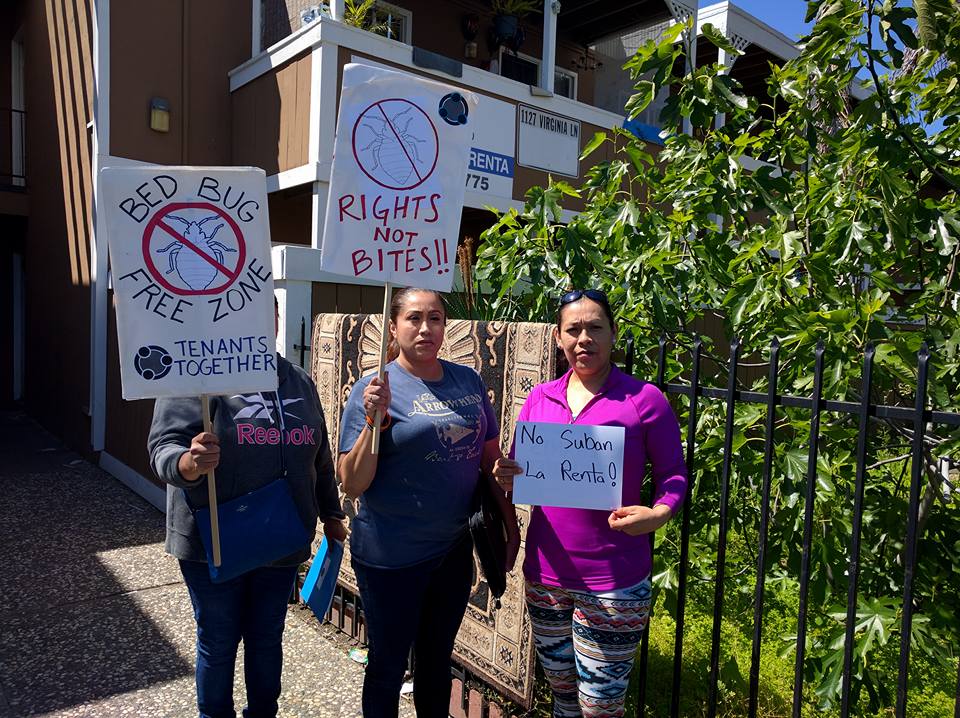 CLICK HERE for a full list of what you or your organization can do to support SB 529
While tenants work two, three jobs to pay the rent, landlords have the power to evict without cause and raise the rent however much they want. The imbalance of power is clear. Landlords have more time, money, and lobbyists than renters. How do we correct that imbalance? We organize. Renters across California and the US are banding together against rent hikes, poor quality of life conditions, and mass evictions by forming tenants' associations. But there's a huge risk: tenants can face retaliation and eviction by their landlords, simply for organizing.
It happened to Betty Gabaldon, who founded the 1127 Virginia Lane Tenants Association in Concord, and was evicted from her home of eight years with her nine-year-old daughter. Betty believes her property manager retaliated against her after she questioned why a neighbor received a 60-day notice. The manager's response: "In Concord, there is no 'just cause' policy. I do not have to give you a reason." Because tenants in most California municipalities can be evicted "without cause," tenants like Betty have no recourse when they are punished for organizing with their neighbors and communities.
With California State Senate Bill 529, sponsored by Tenants Together and Senator Maria Elena Durazo (D-Los Angeles), tenants can organize with their buildings and communities for safe, affordable housing, without fear that they will be wrongfully displaced.
SB 529 passed the Senate Appropriations Commitee, and is now headed for a full vote on the Senate floor! Please sign to tell your state senator that California tenants deserve to organize without fear.